Recover quickly from "High Altitude Symptoms". Relax in our reclining massage chairs while using Oxygen Therapy. Oxygen is thin in Breckenridge. Your body is calling for Oxygen if you have…
Rapid Heart Rate  ~  Headache  ~  Insomnia  ~  Body Fatigue  ~  Stress

 

Wellness Gift Certificates Available 24/7. Customize with your personalized message. Choose any 

amount or any service for a gift to remember!

  Click Here…
Wellness Spa Hours 10 am – 7 pm Monday – Saturday. 12 – 6 pm Sundays.
Please call ahead for the best appointment availability
970. 453. 2257
Relax, your wellness is in our hands. Massage, facials, body care, manicure, pedicure, oxygen, & energy balancing in an uplifting, grounded, mountain setting. Browse our wellness shop. Recover quickly in our Pure O2 Oxygen spa room with cozy massage chairs while you relieve common high altitude symptoms in the "heart of downtown Breckenridge".
Inanna has always been amazing!! I've been going to her for 15 years and she never disappoints. She knows exactly what I need and goes deep. Love every minute of my massage.
My friends and I came to Harmony for massages as part of our weekend in Breckenridge for the marathon. I had the ashiatsu with Inanna and rank it as one of the best I've ever had. It was great that the spa is large enough to accommodate my three friends and I at the same time slots so we didn't have to spend all day there (even though we might have liked to!). I will be back with my husband when we are out for our ski trips this winter!
Great experience. The staff was great to work with and super communicative. I would definitely go back.
Harmony Health Massage & Wellness Spa
47 reviews
Michael M.
After three days of skiing I invested in a 90 minute massage. And was it not worth it's weight in gold. I had a Ashi-Autso massage with Oriah. I highly...
Read Full Review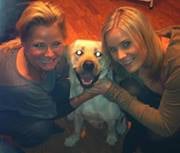 Jessica C.
Oriah is a miracle worker!! This is by far the best massage I've ever had! If you book with her you won't regret it!
Read Full Review
Allison P.
Orianna (spelling?) was amazing. She pinpointed in less than 15min the source of my back pain and gave me relief. Which is amazing. I have seen specialists...
Read Full Review